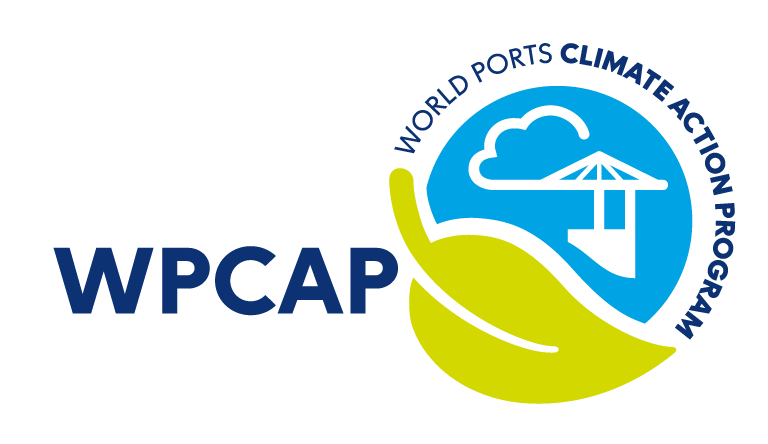 Port Readiness Level for Alternative Fuels for Ships (PRL-AFS)
To help all port and maritime supply chain stakeholders to understand the evolving alternative fuel capabilities and capacities of ports, WPCAP and CMF have developed the Port Readiness Level for Alternative Fuels for Ships (PRL-AFS)tool.
What is PRL-AFS?
The PRL-AFS is at heart a communications tool to ensure that all stakeholders are aligned in their conversations about the maritime decarbonisation transition. It aims to provide transparency about the capacity and appetite of ports to be "alternative fuel ready".
Based on a nine-level format used in the widely recognised Technology Readiness Level ratings developed by NASA, the PRL-AFS tool can be applied to any alternative fuel to track the progress of ports and their ability to offer port call or bunkering services to vessels using specific fuels.
WPCAP has developed a useful visualisation matrix to indicate the status of individual ports for each alternative fuel in a glance. The matrix provides information including current readiness level for a single fuel, the ambitions of the port and relevant information about port space utilisation.
The WPCAP Working Group for Sustainable Marine Fuels is also creating guidance for the considerations at each of the nine levels, including safety, governance, social engagement, and commercial factors.
Why is PRL-AFS needed?
As shipping looks towards alternative fuels and technologies to reduce emissions, maritime and port stakeholders are seeking greater transparency on port capabilities and development plans around fuel availability, bunkering infrastructure and vessel handling.
For ports, PRL-AFS offers clear guidance on what is needed to plan for and to evidence readiness for alternative fuels at each stage. It also ensures that ports across the globe are using the same language to talk with stakeholders
For ship owners, PRL-AFS provides easily accessible information that can be factored into investment decisions and discussions with ports around the use of alternative fuels.
For infrastructure developers, PRL-AFS identifies the project opportunities and additional investments that ports will need to carry out to reach their intended readiness for individual alternative fuels.
For fuel providers, PRL-AFS clarifies the appetite for specific fuels and allows them to invest in infrastructure to match supply with market demand.
For regulators, PRL-AFS can be used to track uptake and ambitions for uptake of alternative fuels on a global level and to evaluate the impact of projected fuel availability on industry emissions reduction targets.
For governments, PRL-AFS provides a transparent view of local, national, regional and international appetite for individual fuels and can guide policy and investment decisions.
The PRL-AFS can also be used to map and highlight green shipping corridor potential by grouping of ports in specific regions or along a specific trade corridor
TOOLS:
1. PRL-AFS matrix (COMPLETED): This is a matrix with the 9 levels that ports can achieve in their quest to be alternative fuel ready.
2. PRL-AFS indicator (COMPLETED): This is an at-a-glance indicator that highlights the current status and future ambition of a port to cater to vessels using various alternative fuels.
3. PRL-AFS checklist (ONGOING): This will be a practical checklist of individual items/factors for ports to complete in order to progress to the next level of the PRL-AFS
4. PRL-AFS guidance (ONGOING): This will contain information about and examples of the points listed in the checklist so that every port completing the checklist and advancing up a level in the PRL-AFS will be aligned on effort and output.
5. PRL-AFS for bunkering corridors (FUTURE): This will be a listing of ports that offer individual alternative fuels that can be used to identify potential green corridors. This may serve to match partners and facilitate pilot projects.
A pre- feasibility study for the Northern European & Baltic Green Corridor using the PRL-AFS can be found here.
Interactive literature review:

 

Sustainable low carbon marine fuels
To improve understanding of sustainable low carbon marine fuels, the work group has also developed a database of relevant report overviews.  Both the high-level report overviews and the reports themselves can be accessed directly (see left), or filtered for topics of greatest interest through an interactive excel file [click image below].  The Work Group will continue to review reports and add to the database to ensure it remains up-to-date over time.