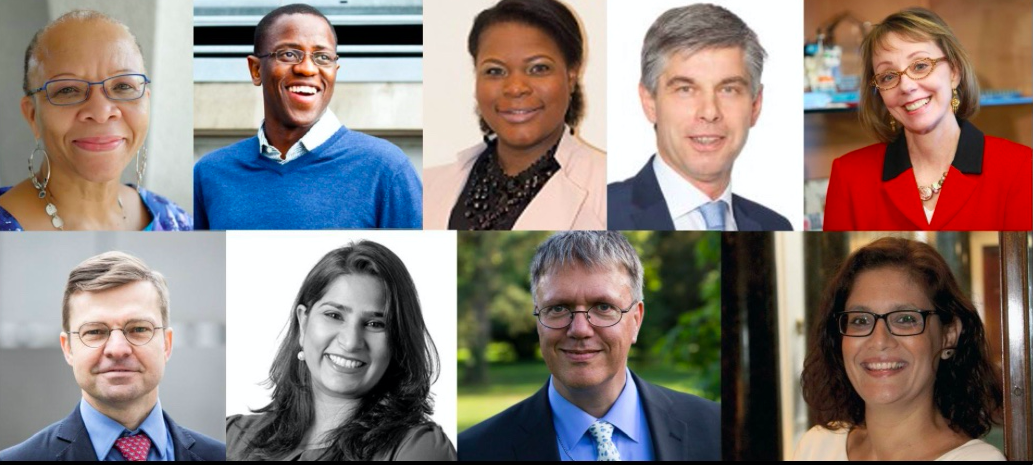 IAPH Awards jury: Cleopatra Doumbia Henry (World Maritime University), Gerald Munjanganja (StreamLines), Shiara Stevens (IAPH Communications Committee), Henri van der Weide (IAPH Environment Committee), Geraldine Knatz (University of Southern California), Wayne Visser (Antwerp Management School), Namrata Nadkarni (IHS Markit), Jan Hoffmann (UNCTAD), Julie Lithgow (Institute of Chartered Shipbrokers).
Winner Category Resilient Infrastructure :
Digitisation is giving the impulse towards more resilient infrastructure in ports. Just-in-time vessel arrival and departure planning, time at berth, port capacity, loading & discharge productivity and hinterland mobility and connectivity will all lead to lower emissions and greater efficiency. A key to this development is the wider adoption of Single Window Systems which link key maritime players together in and around a port.
These systems smoothen the handling of both cargo and passengers by efficiently connecting up stakeholders such as authorities, operators, customs, ships and port agents, forwarders and shippers.
ABU DHABI PORTS' MAMAR system does just that. It currently connects 5 ports and 54 private jetties with many of the world's best known liner shipping companies and covers 100+ services from shore to hinterland. It is also integrated with 3 single windows and 11 ports in China, Belgium and Spain.
Winner Category Climate & Energy :
There are also a growing number of initiatives in the field of the 'circular economy', whereby port authorities work together with their industrial clusters to generate their own energy and give new economic purpose to waste products. One highly innovative example can be found with the construction of a plant in the Port of Amsterdam which transforms plastic to diesel, with the aim of processing 35,000 tons of plastic into 30 million litres of fuel annually. This would result in a reduction of approximately 57,270 tons of CO2 emissions, as the fuel produced emits 80% less CO2 compared to regular diesel.
Winner Category Community Outreach (Port Development)
The Port of Busan in South Korea embarked on an ambitious 15-year renovation project of unused waterfront space, which was citizen-led by an advisory committee using the website valueforbusan.com to brainstorm ways of best using the space for the community. It has resulted in the creation of a 7,400 square meter swimming pool complex, a 8,900 square meter campsite and a free outdoor foot spa which provides low price access and free events to low-income families and has generated local employment for youth and older community members.
Winner Category Community Outreach (Addressing Externalities) :
CIVITAS PORTIS, coordinated by the City of ANTWERP with the participation of Port of Antwerp together the Port cities of ABERDEEN, ANTWERP, CONSTANTA, KLAIPEDA and TRIESTE with follower Port city of NINGBO.
Civitas Portis is testing innovative and sustainable urban mobility solutions in several European port cities and one follower port city in China. These cities work together on innovative and sustainable solutions to improve access to their cities and ports. The participating cities serve as living labs and implement integrated mobility measures, such as introducing low–emission waterborne passenger services, building safe bike lane networks and migrating public transport services from carbon fuels to electric power.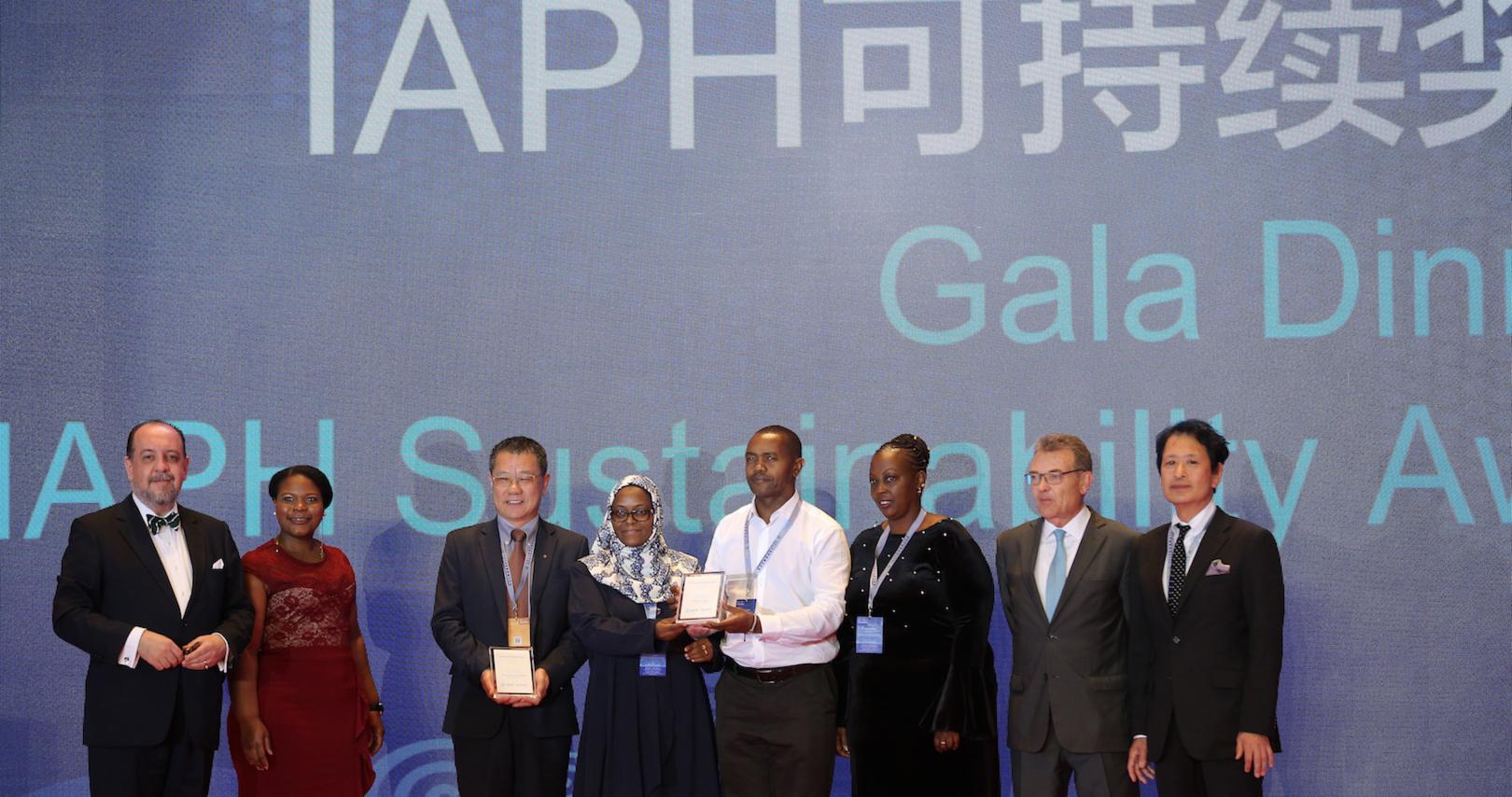 Joint Winner Category Governance & Ethics :
In Africa, the Kenya Ports Authority has allocated a percentage of its bottom line to its Tunashusika Corporate Social Investment Program. This Program aims at funding and supporting school infrastructure in the many surrounding costal communities where its present and future employees come from. The fund also works with local counties in the construction of healthcare facilities and hosting onsite medical camps.
A fine example of integrated governance can be found at the Port of Vancouver. The Vancouver Fraser Port Authority engaged with stakeholders over a two-year period to identify the long-term future vision of the port. It is now actively integrating sustainability throughout the port's business and processes with strong supporting measurement tools to ensure ambitions to meet the vision are met. These are apparent not only in the governance structure set up but also the comprehensive annual sustainability reports. Practical monitoring tools available to the public have also been set up online such as the port dashboard covering all aspects of the supply chain and live monitoring of the environment in and around the port.
Winner Category Safety & Security :
As a fine example of community response to security threats, the Port of Antwerp's Port Information Network (PIN) Project has brought companies located and working within the port area of 130 km² together to jointly report on any suspicious activities. To make it more practicable, the system works with geographical clusters, with companies sharing and receiving selected messages in real time about events in their immediate vicinity.
Introductory speech from IMO Secretary General Kitack Lim
At the plenary session on the first day of the conference, the Secretary General praised the IAPH for joint initiatives taken with the IMO to reduce GHG emissions in the shipping industry. To see his address click here.